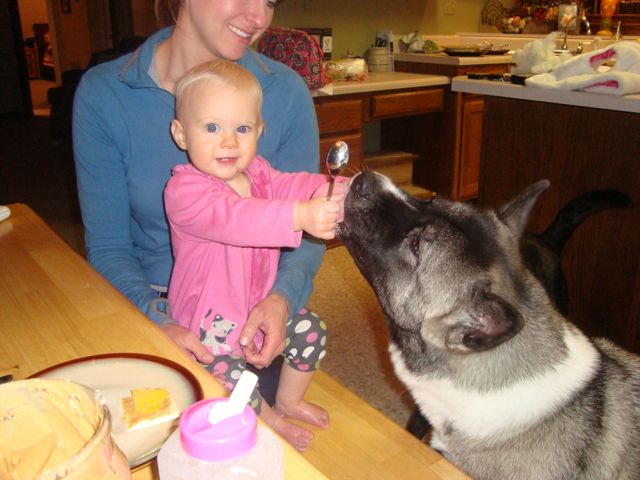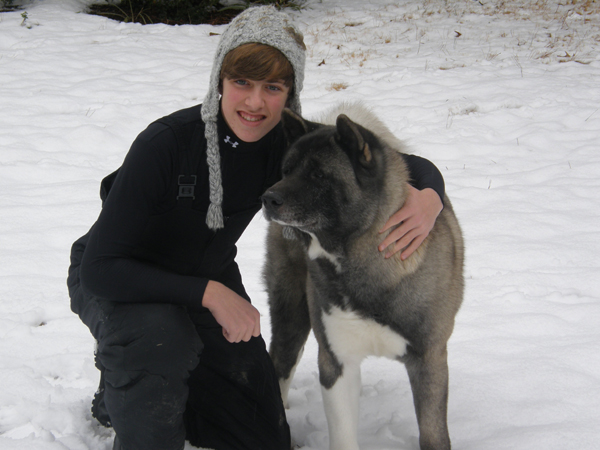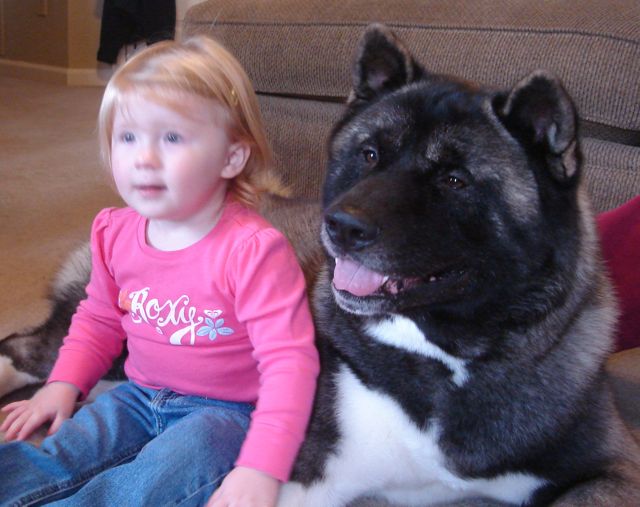 Playing in the snow with cousin Nick.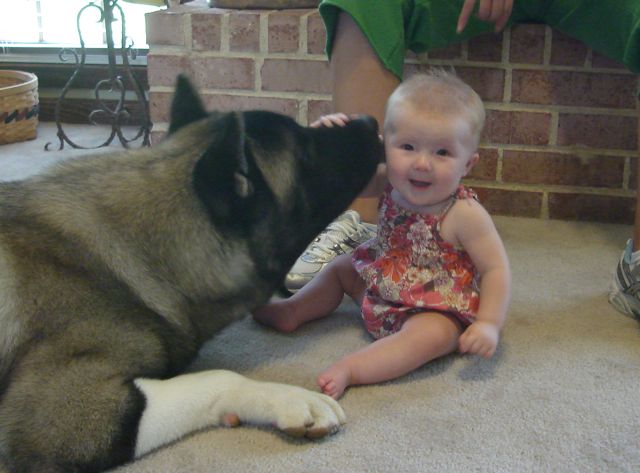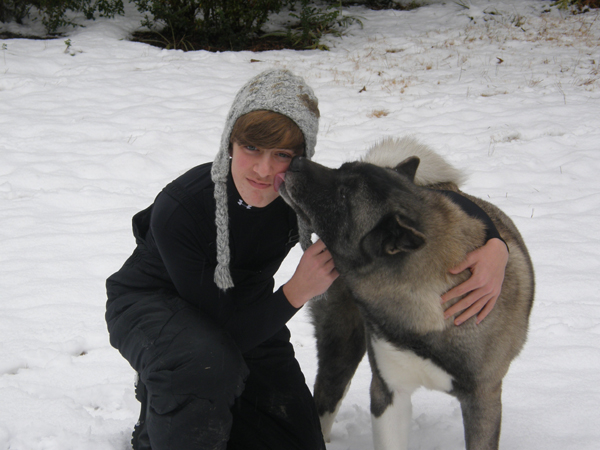 These pictures are of Ridge and our niece Carly Hardin. Carly loves coming to visit Ridge and as you can see he likes it when she comes to visit too.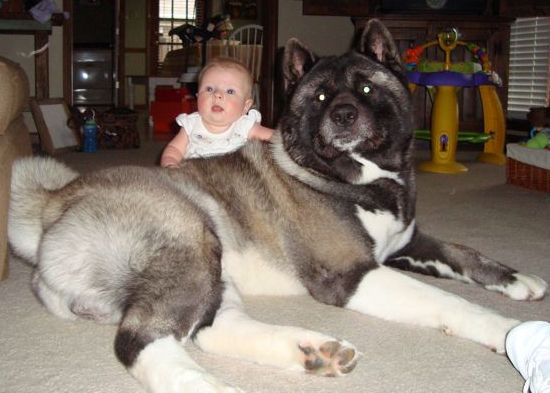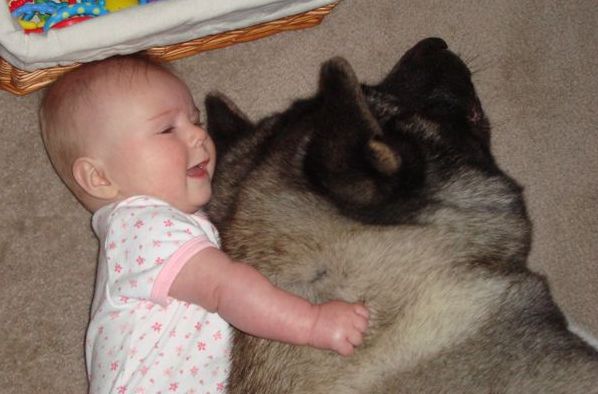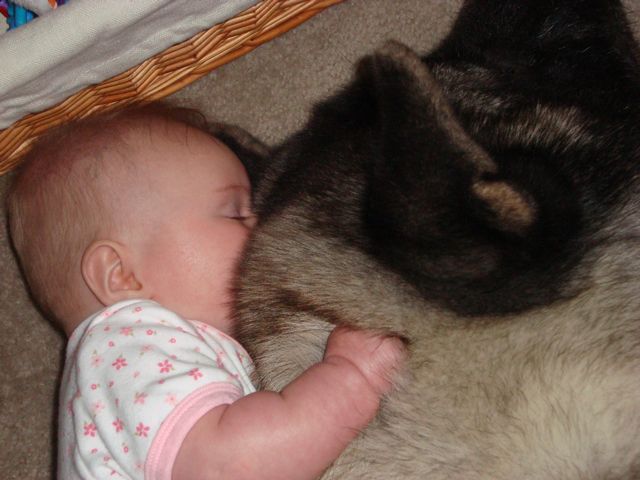 Our daughter Taylor giving her big brother hugs and kisses. Believe it or not these two were not posed like this. Casie and Taylor were playing on the floor and Ridge came over and laid down next to Taylor and she rolled over and started loving on him. Nothing says love like 120 # Akita!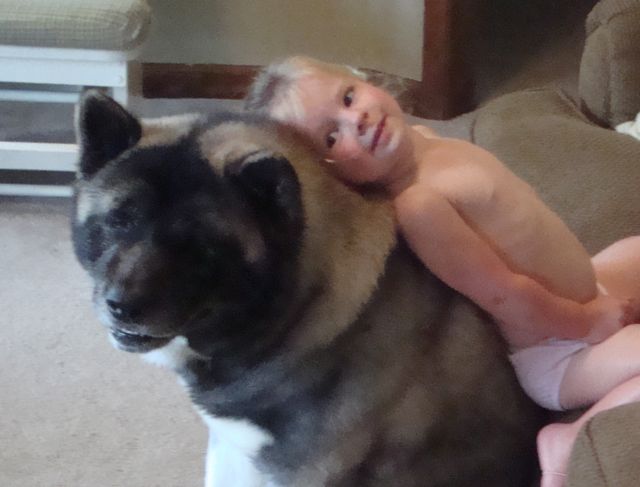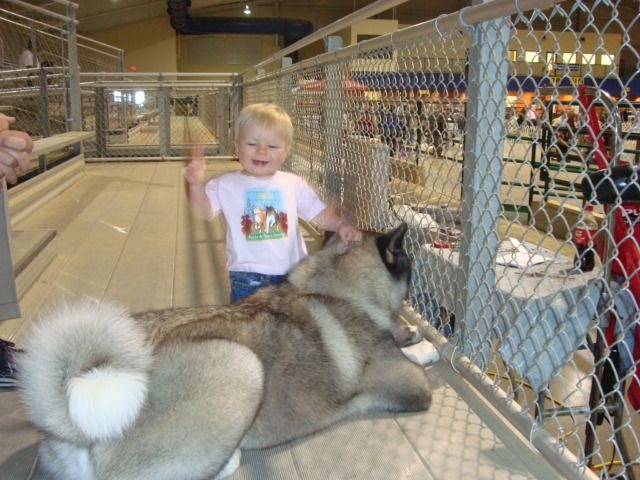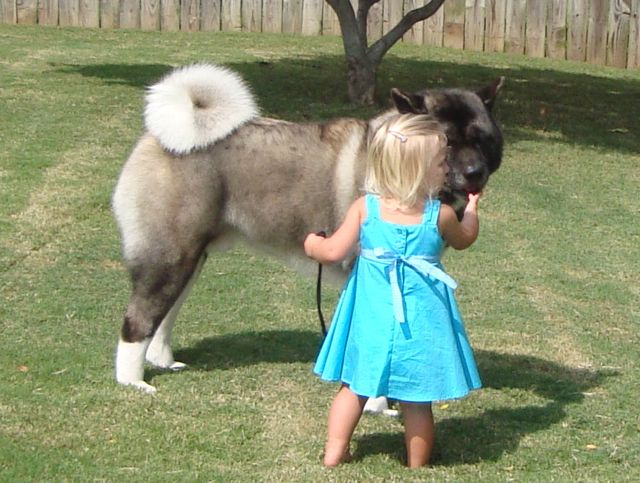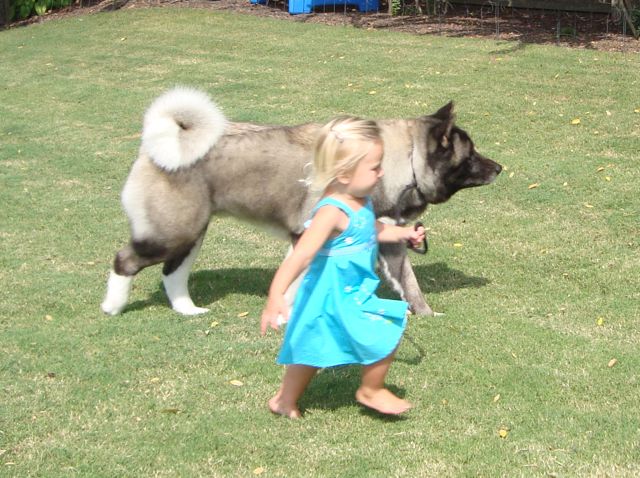 Future Junior Handler!!!!

Awww... Gotta Love Ridge Kisses!